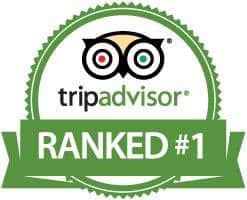 Ladies and gentlemen, you have chosen to challenge the mind of the great Houdini! Escape, and earn admission into Houdini's secret society! Fail, however, and you'll become the greatest disappearing act ever performed. The next 60 minutes will be the most important performance of your life! It's showtime!

The year is 2037 and an international terrorist organization known as "The Uprising" has forced a team of genius scientists to develop a deadly pathogen known as "Virus X". The Uprising plans to release Virus X into the New York City water supply to be used as a bio-weapon on the citizens of NYC, turning them into mindless creatures with symptoms that resemble rabies.
All players must fill out a waiver before playing Escape Games. To save time, you can

fill out your waiver

prior to arriving.

If you're under 18 and coming without a parent or guardian please

fill out this waiver

prior to arriving. If you're under 14 years of age, you must be accompanied by a parent or guardian.

Remember, you may be grouped with other players unless your group takes up all 7-8 spots in the escape room.
WATCH US ON DAYTIME TRI-CITIES!
Hours of Operation
Monday-Wednesday – By Appointment Only  |  Thursday-Friday 6:00pm-11:00pm  |  Saturday 1:30pm-11:00pm  |  Sunday 7:00pm-10:00pm
You Can Find Us Here…
1101 East Stone Drive, Suite #4 Kingsport, TN  |  423-530-PLAY (7529) |  info@escaperoomkingsport.com